Uganda Schools Project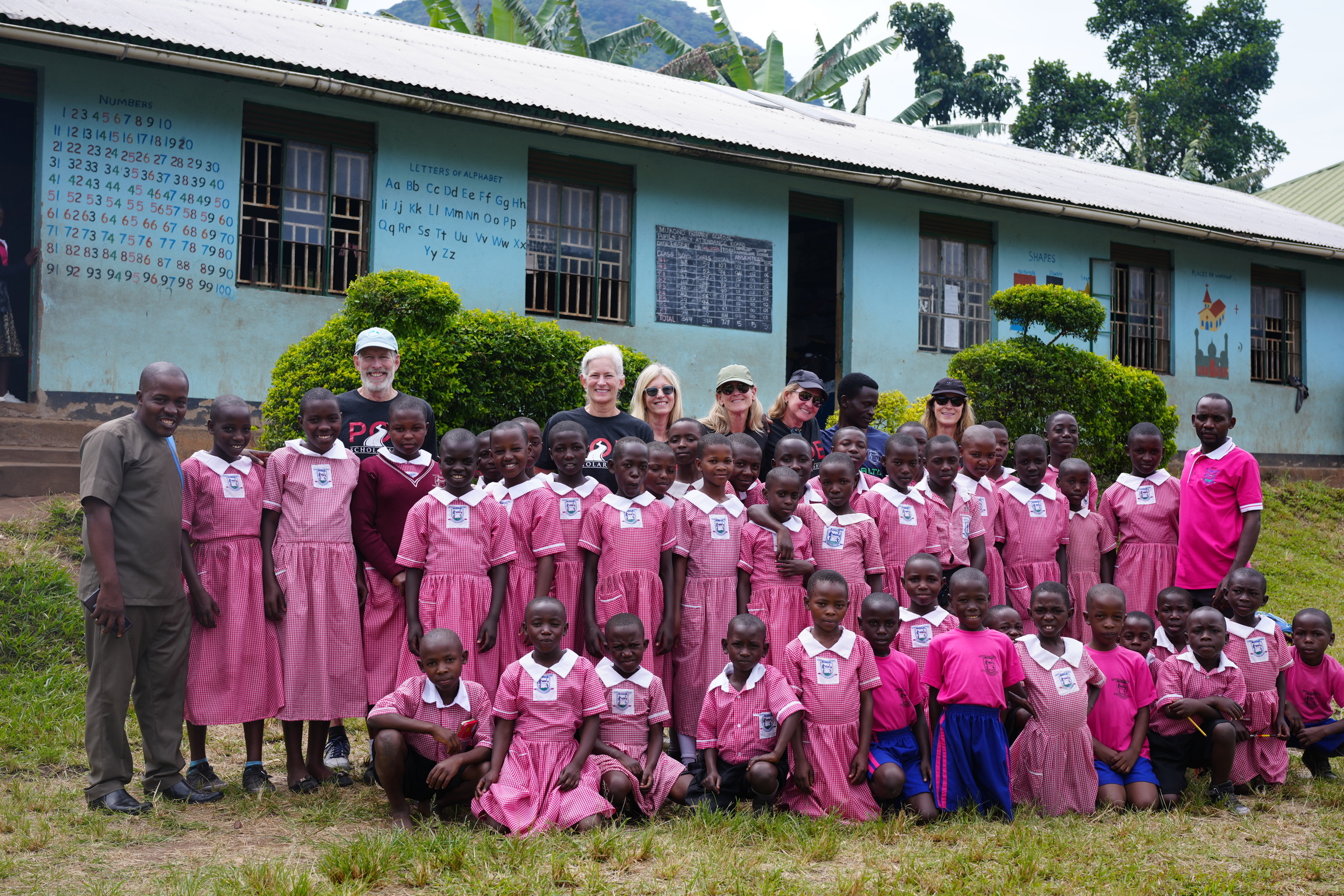 Mukono Primary students wearing their new soccer uniforms
POE supports primary and secondary schools in Uganda to improve student outcomes by providing basic aid, such as nutrition, athletics, and academic support. Your donation to the Uganda Schools Project will be used to support schools like the Mukono Primary School. At Mukono Primary School in the Bwindi Impenetrable Forest, POE awarded grants to build an onsite kitchen and serve the students lunch. Mukono was closed for 22 months during Covid and when it reopened in January 2022 their student population had grown from 571 to 828. POE has also funded soccer and volleyball uniforms, nets for their goals, and bought more desks to support their increased enrollment. In June of 2022 POE awarded a new grant to Mukono Primary School for breakfast, lunch, and scholastic materials for all the children as well as funds to hire new teachers and fund teacher training and a study tour. POE's Board of Directors will select Ugandan schools to receive grants in support of the Uganda Schools Project. Your donation to the Uganda Schools Project will support POE's work to ensure education of all students and support some students in continuing their education through higher degrees.
Finished Kitchen for Mukono Primary School
Mukono Primary Students at Lunch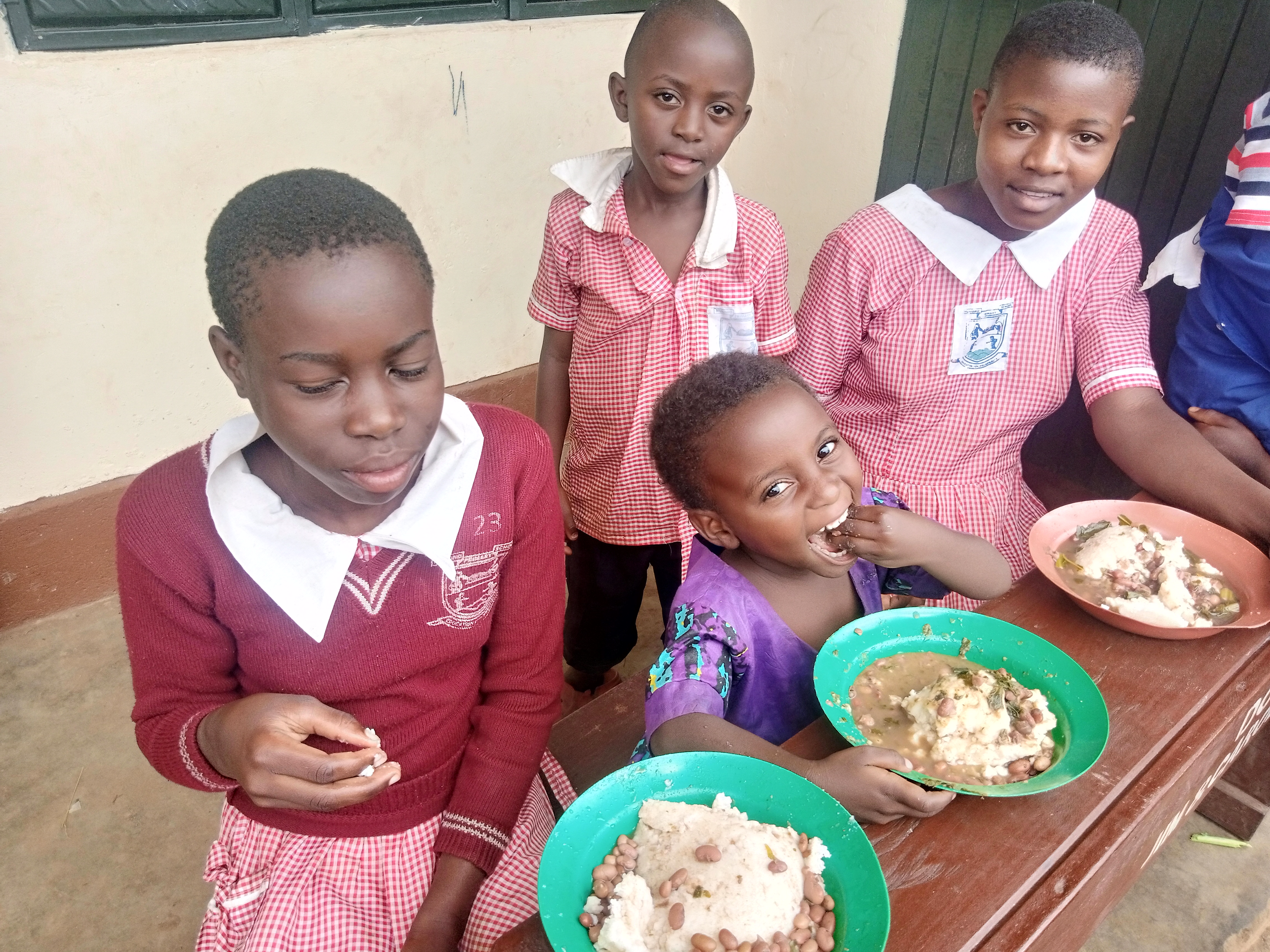 Lunch Program!
Building the Kitchen
Building the kitchen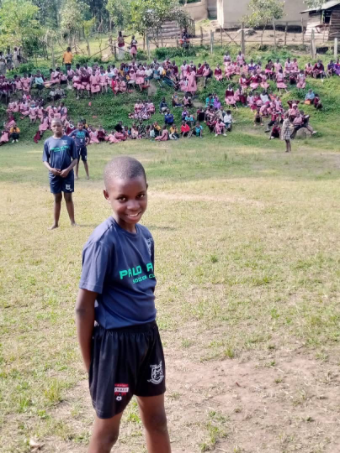 Soccer match with new uniforms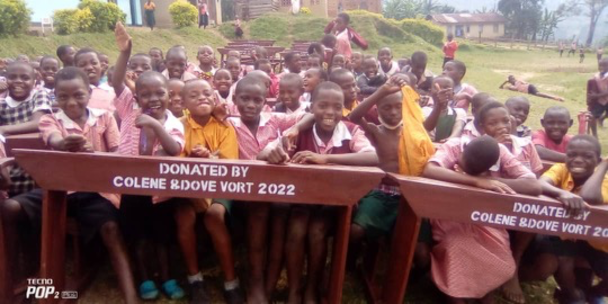 Desks that were donated to Mukono Primary School