---
Emmonie grew up in Oakland before moving to East Palo Alto with her grandparents to attend East Palo Alto Academy. Currently attending Chico State, she plans to get a masters in social work post graduation. "POE has helped me the most during these last 3 years. I'm beyond grateful. It has allowed me to focus on school and not the monetary costs of going to college. I have been able to inspire and motivate my 3 younger siblings because I am the first to go to college, and I thank POE for that because it would not at all be possible without the support that I receive from them, not just financially but also when I'm stressing way too much and need guidance." This past Spring, Emmonie received straight A's in all of her college classes! Below is an excerpt from the essay Emmonie wrote when she originally applied to POE.
"I come from a life full of adversities. When you are young you soak in everything that's going on around you like a sponge. While most kids were learning about math and subtraction, I was learning about drugs and prostitution. I was raised in East Oakland California, it is the only home I know. My parents separated when I was five years old. I have never had stability nor did I have responsible parents. My parents are both addicts and would rather have a beer than take their kids to school. Oakland is a very tough place to grow up, in my eyes it is a beautiful place, but it is also full of disappointment.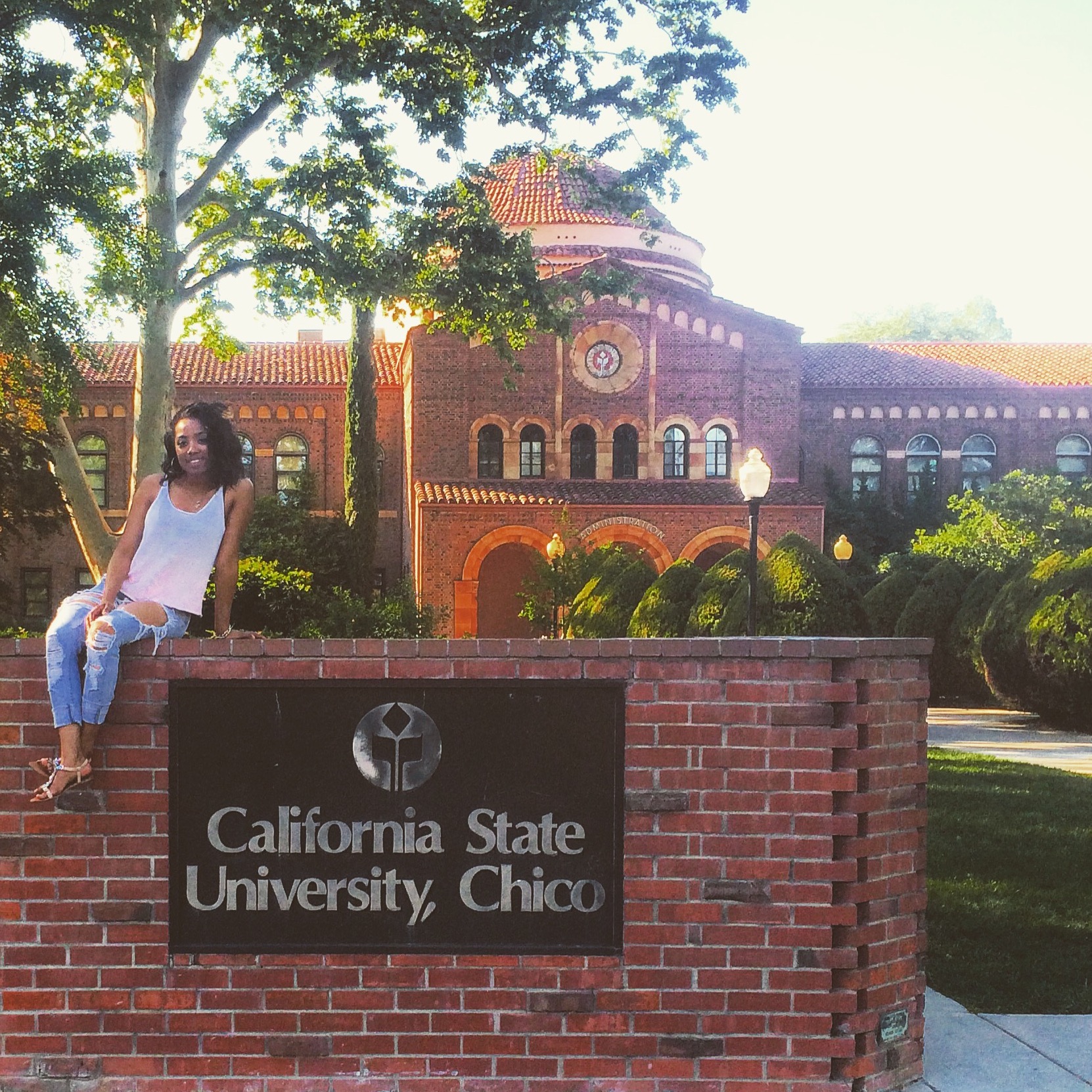 Everyone around me were failures. I was surrounded by criminals, but they all taught me things, they all showed me things that a teacher could never teach me. Drug dealers taught me how to read people. I developed a capability to empathize with people. I never saw myself going to college, I rarely went to school. My mother was not a mother to me and her lack of compassion and parenting skills forced me into growing up at an early age. With growing up comes sacrifices. I sacrificed my childhood for my mother. I hardly attended class because I had to take care of my sister and make sure bills were being paid. I was a nine years old and had the responsibilities of a thirty year-old woman. I gave up on my life to help my mother.
I thought my life was normal. I felt as if I could never leave the lifestyle I had because it was all I knew. That was until my godfather was murdered. There was a flash, then a boom. This is how I learned that light travels faster than sound. The car roared away, and I ran outside, and here was my godfather, the man that was like a second dad to me. The only one in my life at the time that wanted me to be something. The only person who told me to look both ways before I crossed the street, and not talk to strangers. The only one that made sure I wore a helmet when I rode a bike. There he was, with a bullet in his head, and one more in his chest. I tried to do what I saw people do in the movies. I breathed into his mouth, then put my ear to his chest. I heard nothing. He was dead, but I kept trying. … People die everyday in Oakland. I was use to the gunshots and screams. … However, I never felt the pain I felt that day. Nothing could have prepared me for that night.
Seeing my godfather dead changed my life, it gave me something to work for. He gave me something to live for, and showed me what a father was like, I wanted to make him proud. I was taken away from my mother when I was nine. … Leaving my mom was the hardest thing I have ever had to do but it gave me strength. I had to leave, I had to better myself and start thinking about my life and my future. I will always feel like I betrayed her, but every time I regret leaving I think about how much better my life has been. I think about how much I have grown and all my regrets wash away within seconds.
I have learned to never give up even in moments where I feel like I cannot do something, I will never give up. I always think about how much I have grown and how I have already achieved many of my goals. East Palo Alto gave me the courage to try. I began going to school everyday and getting good grades, but most importantly I started to gain confidence in myself and my academic abilities. ... I have learned not only how strong I am, but how hard I work to get what I want. I have struggled my whole life. I faced adversities and oppression throughout my entire life, but I always persevere. I have never given up on myself and I never will. I have made it so far in life already and I will always succeed, no matter what, because I have come way too far to fail."