---
When I was a little girl living in my small town, Felipe Angeles, in Campeche, México, I remember always going to the home next to ours and sneaking in to watch the TV from outside, because my family didn't have one. As a little girl, I wanted to be a dancer and a "model." Those TV shows and telenovelas made it seem so easy to make my dreams come true. As I have gotten older, however, I have realized that things aren't as easy as they may sound.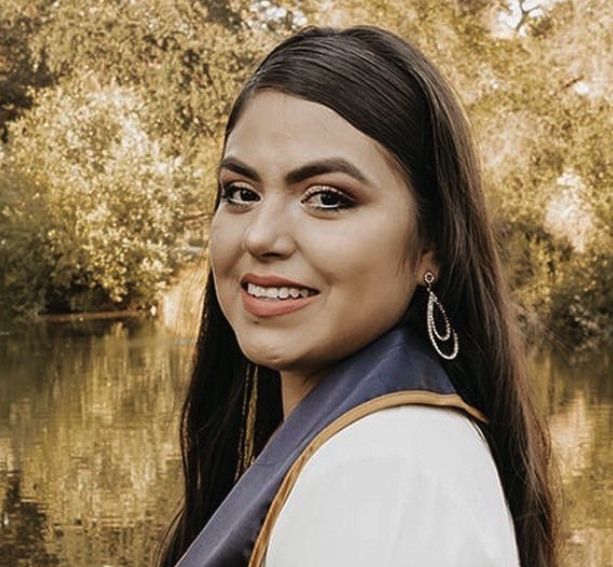 I am the oldest daughter of six children. I was born and raised in Campeche, Mexico, up until my 11th year. My second sister and I grew up with my grandmother in Mexico because my mother, a single mom in a country where the economy is weak and jobs are scarce, couldn't afford to make ends meet. She decided to come and seek the American Dream. When I arrived on U.S. soil, I was still too young to understand certain things. When I started high school, things began to make sense. I knew I didn't want to be a dancer or model any more -- I wanted to do something with my future that could set a good example for the rest of my siblings and bring pride for my parents. Time passed, and I made a lot of progress up until middle school. I knew how to write, read and speak more English than ever before, and I was motivated to get those straight A's. Then someone told me that there was "no point for me to go to school if I couldn't even get into college because I was undocumented." This instance was a turning point for me because this is when I began my journey of finding answers for myself. The next school day, I went to the academic counselor's office and asked him if what they had told me was true. This is when I learned that I was identified as an AB540 student, a dreamer with no DACA status in the U.S. I knew then that while having no legal documentation would present me with many challenges, I was not going to let my immigration status limit my potential to get into college and ultimately obtain a career. 
In addition, I do not consider my identity as an AB540 student as a deficit about me. Instead, being an AB540 student, a dreamer with no DACA status, is a source of pride for me. It is what has kept me strong and pushes me forward toward achieving my goals. I owe a lot to education -- to my parents, my teachers, and my mentors who have guided me all the way. The Pursuit of Excellence scholarship has been like a miracle to me. Not only did POE help me and my family financially with a four-year scholarship, but it also allowed me to meet my mentor, Jane. Jane has been there for me unconditionally. Thanks to POE and Jane for supporting me academically and personally as well.
Education has opened many doors for me, so I decided that it is my turn to give back that same support to my community and to students by becoming a teacher. I now continue my educational career by teaching high school Spanish while working hard to earn my teaching credential and a Master's degree in Education. I am passionate about providing the support my teachers gave me to my students. I want to be a resource for my students, and I can't think of a better way to do so than to teach them every day. 
I hope that my life and educational experiences can inspire those students who might be uncertain about their future due to legality in the country. Remember, many things can be taken away from you, but an educated and powerful brain and heart will always be with you.
¡Vamos pa' delante mi gente!