---
Rita is a member of the class of 2019 at Berkeley. Below is the essay she wrote when applying to POE.

"I was a naively happy child. I would sit in my room and fill empty notebooks with drawings of green fields and sunshine, then look out the moldy window and watch murky water drip down the cracked rain-pipes. I developed an instinctive habit of turning up the volume on Barney and Friends whenever police sirens blared and voices were raised. I never questioned why the world I imagined and the world I actually lived in were so different. I figured that everyone lived like I did and we all just had to deal with it. I was wrong.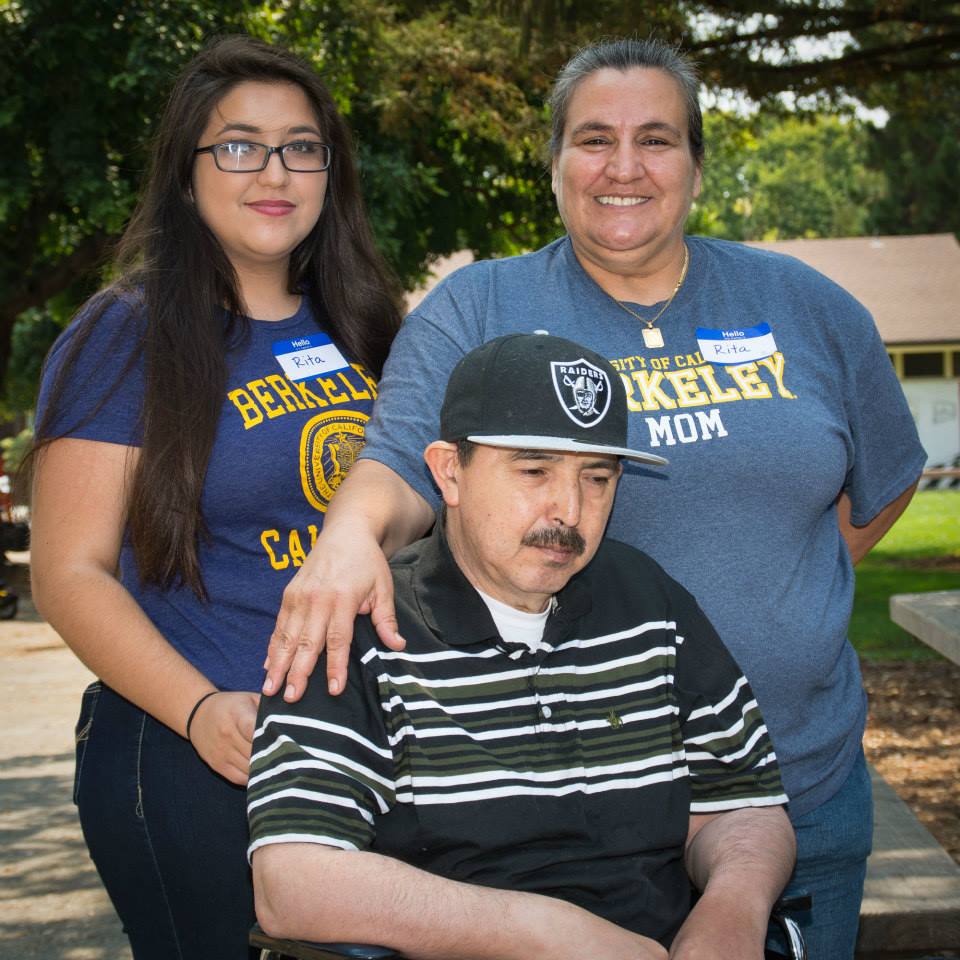 After middle school, I transferred to privileged Los Altos High School and commuted from the poorer side of Mountain View via two buses everyday. I walked into my classes on the first day of freshman year and immediately knew that I was different from everyone else. Even though I was in fact the only Latina in most of my classes (especially my three honors classes), I did not consider it a racial thing. It was not the color of my skin that made me feel different from my classmates; it was the world I came from.
They came from a world of wholesome meals and leafy greens; I came from a world of top ramen and easy mac. They came from a world where everyone had their own bed; I came from a world where six people squeezed into just one. They came from a world where parents immigrated to America and became engineers or doctors; I came from a world where they became janitors or maids. I felt like an alien that had just landed on their planet, and politically speaking, I kind of was.
The differences between my world and theirs even expanded to a personal level. I became a mother at the age of 13 -- but not in the way you might think. In 2011, my father was hit by a truck which left him with severe brain damage and the need for 24-hour care. This included help eating, bathing, walking and taking his medicine, which was a job that my mother could not handle alone. I was given the responsibility of co-caregiver since my other siblings were either too young or no longer at home. From the moment I was given that title, I became his mother and he became my son. My thoughts revolving around boys and body image were replaced by thoughts of medicine and feeding times. I planned everything around what worked best for my father as life depended on me.
When high school came around, it became even harder to adjust to all the ceaseless changes in my life. Due to the accident, my father's memory was completely wiped clean and he wasn't showing signs of recovery. My life became a balancing act. With the weight that came with the responsibility of caring for my dad and the new challenges of high school beginning to build up, I had no idea how to handle it. I wanted my mother and father to hold me and tell me everything was going to be alright, but sadly, that's exactly what they wanted from me too.
Despite the isolation and intimidation that I felt during high school, my hunger for knowledge never diminished. I pushed myself harder than I ever had before and fought for a 4.0 GPA both freshman and sophomore year, followed by a very close 3.83 GPA junior year. The drive and ambition that blossomed inside of me was no different than my classmates. My father has not yet recovered, but I have. Becoming a mother to my father is what marked my transition from a careless little girl to a driven young woman. I've transformed from someone who would longingly daydream about the beauty of a bigger, better world to someone who has valiantly gone out and begun reaching for it. I am not exactly sure what career path I want to pursue yet, but I do know that I want to become a role model for Latinas like me who desire something more than what they have been given. I am not ashamed of where I came from though, for it taught me the value of hard work and success. I might not be able to choose the world I come from, but I know I can choose the world I create for myself."